Sole Proprietorship Registration
The sole proprietorship is both the simplest and most common type of business operating in the United States today. Most businesses that are owned and operated by one person take this form

Sole Proprietorship Registration
The sole proprietorship is both the simplest and most common type of business operating in the United States today. Most businesses that are owned and operated by one person take this form; in fact, small business owners who have sole ownership of their enterprises are automatically categorized under this business type if they do not take steps to legally
establish themselves as another type of business…
A Sole proprietorship is a business which is owned, managed and controlled by a single person. It is one of the most common form of business in India, utilized by small businesses operating in the unorganized sectors.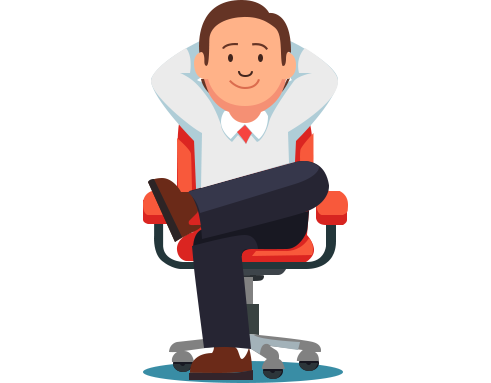 Procedure for Proprietorship Registration
Complete our Simple Form Online
You are required to fill your details in our simple questionnaire and submit documents.
Submission of Document
We will create all the required documents and file them with appropriate authority.
Your work is Completed, Congratulations.
Once your proprietorship is incorporated, we will intimate you about the same.
Documents Required for Proprietorship Registration
PAN Card copy of proprietor
Electricity/ Water bill (Business Place)
Copy of Aadhaar Card/Voter identity card
What Is Included In Our Package?
Frequently Asked Questions
1. Who can be a Proprietor?
The Proprietor must be an Indian citizen and a Resident of India.
2. Will Proprietorship Firm have Certificate of Incorporation?
Proprietorship firms do not have a Certificate of Incorporation.
3. How much money do I need to invest upfront in starting the business?
There is no limit on the minimum capital for starting a Proprietorship. Therefore, a Proprietorship can be started with any amount of minimum capital.
4. How to open a Bank account for a Proprietorship firm?
To open a bank account for a Proprietorship, Reserve Bank of India mandates that the proprietor must provide two forms of registration for the Proprietorship firm along with the PAN Card, identity proof and address proof of the Proprietor. The two forms of registration can be any two of the following: service tax registration, MSME registration, VAT/TIN/CST registration, Shop & Establishment Act registration, Professional license, Chartered Accountant certificate or others as provided in the RBI Know Your Customer norms.
Why Choose Madras Filings
GOT QUESTIONS? GET A FREE CONSULTATION
We're here to help answer your questions. Financial matters can be complicated, our experts are on hand to help inform you of every aspect regarding your topic.